To overcome the problem of unemployment in project region, SATHI has organized various vocational skill development programme for school dropouts youth, SC women & other disadvantaged section of community in region. Besides organization of vocational skill trainings, SATHI also provides marketing linkage supports and other assistance to trainees wherever needed. SATHI expertise in following vocational skill development areas:
• Lantana furniture making
• Mat making
• Cell phone repairing
• Crate technician
• Electricians
• Nursery raising & Poly Houses
• Beautician
• Cutting & Tailoring
• Bio-Sand Filter Technician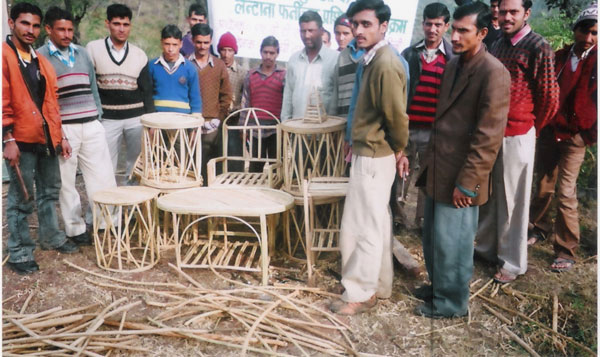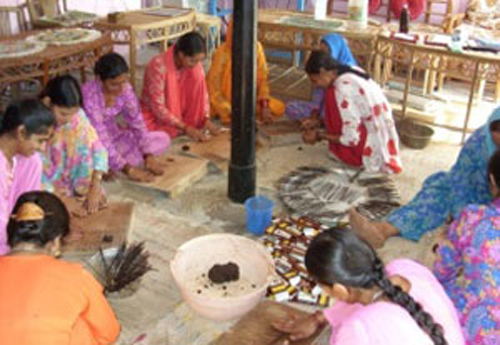 After these trainings, problem of unemployment among youth in region has reduced a lot. Majority of male trainees have got employment in different government projects & industries (at nearby industrial area i.e Kala Amb, Baddi & Parwanno etc) and some have generated self employment for themselves. Women who got training in Nursery raising & Poly Houses are growing their own nurseries and selling their plants to forest Deptt. and VOs herself. Women of the region are now becoming self reliant and are able to sustain their livelihood more efficiently.