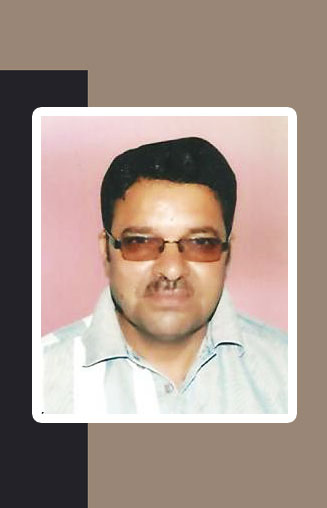 Dr. Anil Sharma has devoted himself wholeheartedly to rural development and socio-economic upliftment of the community resides in remote and backwards area of the Himachal Pradesh for the past 25 years.
In 1992, Dr. Anil Sharma (Chief Functionary & Founder -SATHI) incidentally visited the Ghinni  Ghad region of Pachhad development block of Sirmour District of Himachal Pradesh. During his visit, Dr. Sharma was very much surprised to see backwardness of this region and pathetic conditions of community residing over here. All these circumstances motivated him to do something for upliftment of this region. After conducting series of meetings with local people, he constituted NGOs named SATHI with composition of local community as members for development of this region. Dr. Sharma with the help of few volunteers of SATHI conducted a socio-economic survey of the region and major findings of survey were pathetic conditions of women which amazed him. Survey findings revealed that women were spending 4-5 hours daily in fetching water from far distant sources and 3-4.5 hours for collection of fodder. Agricultural productivity was meagre, employment and other income generation opportunities were very rare. Dr. Sharma realized that although women form 50 % of total population in State, but nobody bothered about their pathetic conditions. All these problems forced him to take initiatives which can solve women drudgery. He prepared priority list of initiative and started to promote sustainable livelihood by combining indigenous knowledge, innovative technologies and community mobilization and run different programmes.
To overcome the prevailing situation of the community , Dr. Anil Sharma start initiatives on the principle of D3 Mantra (Determination, Dedication and Devotion) with adoption of the theory Shanghey Shakti Kalyughay means organized structure is the power of the day for bridging gap between the haves and the have-nots. To achieve organizations aims and objectives, Dr. Sharma have adopted followings ways and means:
Tackling the situation with community mobilization and People participation.
Involvement of local Community in Project Planning, Implementation and Management.
Adoption of simple, eco-friendly and cost effective technological options.
Since last 25 years, Dr.Anil Sharma is diligently working for socio-economic upliftment of people lives in remote and backward region of Sirmour District and implemented the various programme on enhancing sustainable rural livelihoods. He adopted innovative and cost effective technologies in all its developmental project/programmes .i.e. Watershed management, Artificial ground water recharge , environment conservation, Water and sanitation,Water purification through bio techniques, school infrastructure development, NRM and Mountain livelihood promotion through farm & nonfarm activities etc and developed some successful models of NRM in Ghinni-Ghad region of Sirmour District of H P.